Mouse over to zoom in
Click to open expanded view

Makeup brush is in when choosing, should be put on the face or on the back of the hand try out, the makeup that does not have exciting feeling brushes quality to be able to be compared. Good makeup brush, hair parts smooth, hair neatly arranged, elastic and thick. Catch pink ability to be strong when touching pink, and catch pink even, such makeup is brushed, just be good makeup is brushed.
How to deposit makeup brush?
1, most of the cosmetics brand will be equipped with the corresponding makeup bag, but also according to the number and specifications of their own purchase. Normally small make up bag suits to deposit short handle brush or travel brush, more commonly used, big suit to deposit professional make up brush.
2, a temporary unused brush better brush head inserted in the makeup tube. Long handle brush is easy to use, but inconvenience carries, might as well according to the size of make up bag acquire a few shorter big brush.
How to clean makeup brush?
1, can choose special brush cleaning agent, or use the nature of gentle washing products (such as baby shampoo) for cleaning. When using the brush cleaner, squeeze out a one-yuan coin sized cleanser and apply it to the soaked brush, gently rub it and rinse with cold water.
2. Do not wash against hair.
3. After cleaning, gently press the bristles with tissue paper or cotton pad to let the water drain out quickly. Remember not to twist the bristles, resulting in loose structure or even hair removal.
4, after the control of dry water, can be the makeup brush hanging up, let the brush hair down natural air dry. Do not use a hot blower or put it in the sun to avoid damage to the material.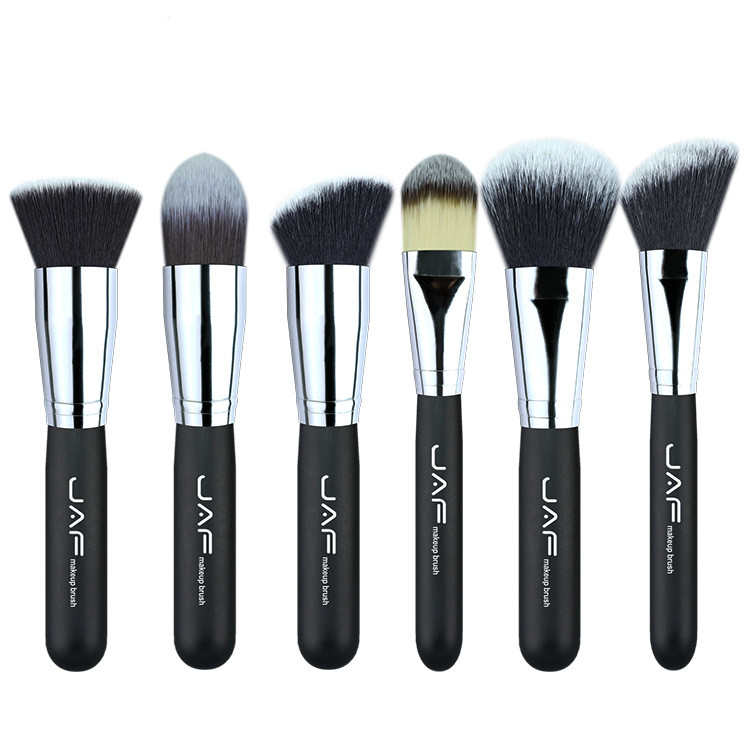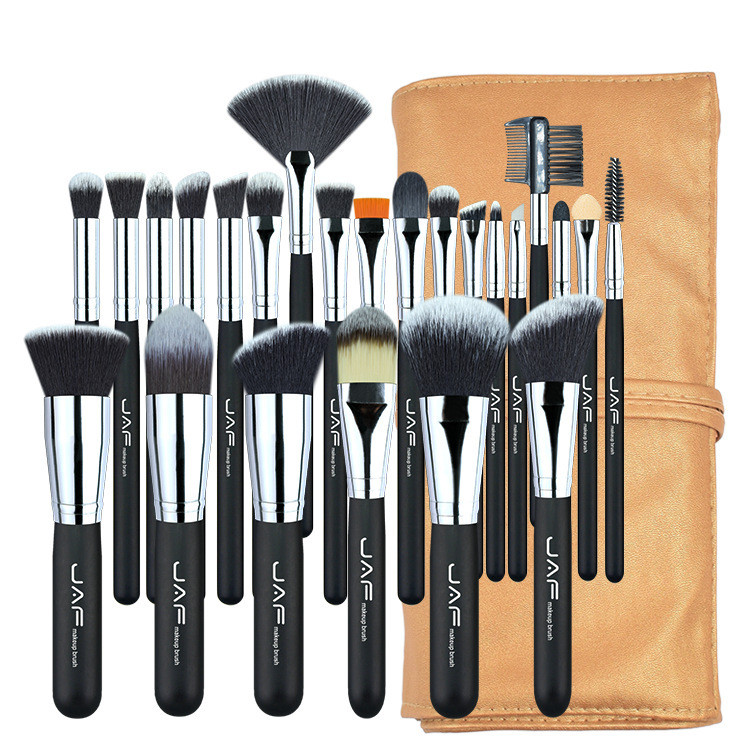 Additional information
| | |
| --- | --- |
| Weight | 0.44 kg |
| Dimensions | 220 × 60 × 130 cm |
| Appearance Color | J2425YC, J2404YC |