Mouse over to zoom in
Click to open expanded view
Dog Pet Travel Foldable Pooper Scooper With 1 Roll Decomposable bags Poop Scoop Clean Pick Up Excreta Cleaner Epacket Shipping
Dog Pet Travel Foldable Pooper Scooper With 1 Roll Decomposable bags Poop Scoop Clean Pick Up Excreta Cleaner Epacket Shipping
2,530.00৳ – 10,124.60৳
Overview:

A MUST-HAVE FOR EVERY DOG PARENT

Being a dog parent is a lot of fun, cleaning after your dog is not. That is why we invented this scooper!. Your kids will love using it too!

Designed for easy, one-handed pick-ups on all surfaces

Made of plastic with a wide, comfortable grip.

Makes cleanup quick, easy, and sanitary.

Pick up waste easily with the one-handed scooper.

Lightweight, environmental, Convenient and easy to store.

Healthy and convenient for pet cleaning.

With a handle, convenient to use.
Specifications:

Material: plastic

Color: Blue, Yellow, Green, Red

Size S: 14X11.5CM L:19×15.5cm



Package Content:


1 x Toilet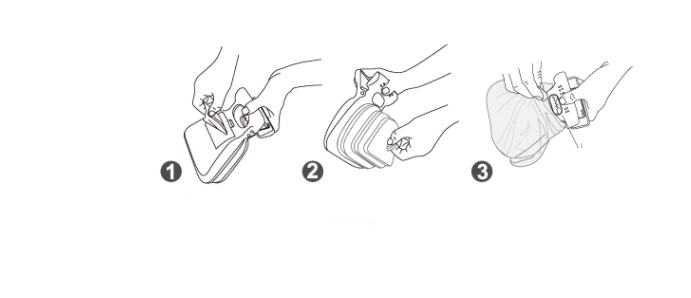 Additional information
| | |
| --- | --- |
| Weight | 0.29 kg |
| Dimensions | 350 × 300 × 100 cm |
| Size | L, S, BlueLX L, GreySXL, GreyLXL, GreyLXS, WhiteLXS, WhiteLXL, WhiteSXL, WhiteSXS, YellowSXS, YellowLXL, GreenSXS, GreenSXL, GreenLXS, BlueSXS, BlueSXL, GreySXS, YellowSXL, YellowLXS, Garbage bag S and L, GreenLXL, BlueLXS |
| Color | Blue, Garbage bag, Green, GreenWhite, Grey, Set 1, Set 10, Set 11, Set 12, Set 13, Set 14, Set 15, Set 16, Set 17, Set 19, Set 2, Set 3, Set 4, Set 6, Set 8, Set 9, Set18, Set20, Set25, Set5, Set7, Yellow |